samedi 1 septembre 2012
I grew up in North of France where we eat lots of "Maroilles". It's a cow milk cheese with a REALLY strong smell but surprisingly the taste is not as strong as the smell, it's absolutely delicious. I never found any Maroilles here in Los Angeles but my dad sent me some and I couldn't resist but making a pie with it. This pie only have 5 ingredients (you don't even need salt as the cheese is naturally really salty) and takes 10 minutes to make (a bit more if you decide to make the crust yourself). Perfect for a week dinner.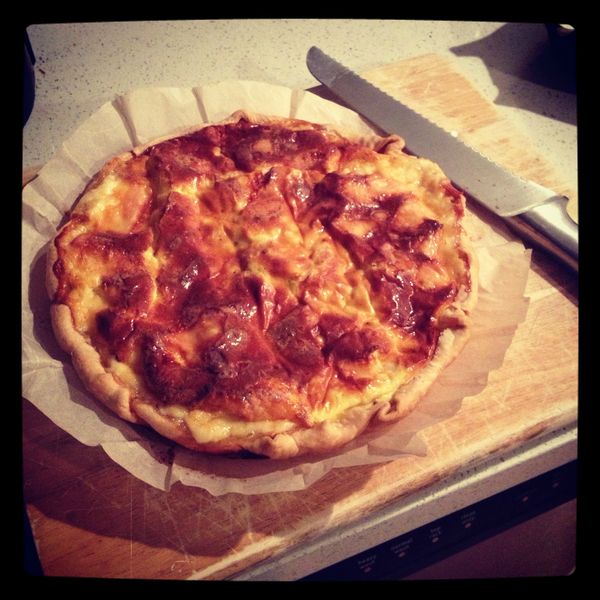 Ingredients for one pie:

- crust pastry
- 3 eggs
- 1 pot of sour cream
- 1 maroilles
- black pepper

Line the pastry with parchment paper in a tart pan. Cut the Maroilles in dices. In a bowl, whisk the eggs and the sour cream, add pepper. Place the dices Maroilles on the pastry. Pour the egg-cream mix over. Bake at 350F for about 40 minutes.