lundi 17 octobre 2011
The perfect cake for afternoon tea.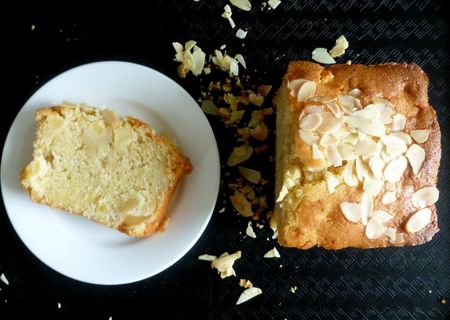 Inredients :
- 180g butter, at room temperature
- 2/3 cup sugar
- 1 tsp vanilla essence
- 3 eggs
- 1 cup almond meal
- 1 cup self-raising flour
- 1/3 cup milk
- 2 pink lady apples, diced
Preheat oven to 170°C. Brush a cake pan with butter to grease.
Beat the butter, sugar and vanilla in a bowl until pale and creamy. Add the eggs, 1 at a time, beating well after each addition.
Stir in the almond meal. Add half the flour and half the milk. Use a wooden spoon to stir until well combined. Repeat with remaining flour and milk.
Add the apples. Spoon the mixture into the pan and smooth the surface. Bake in oven for 30-35 minutes or until a skewer inserted into the centre comes out clean. Set aside in the pan for 10 minutes to cool slightly before turning onto a serving plate.